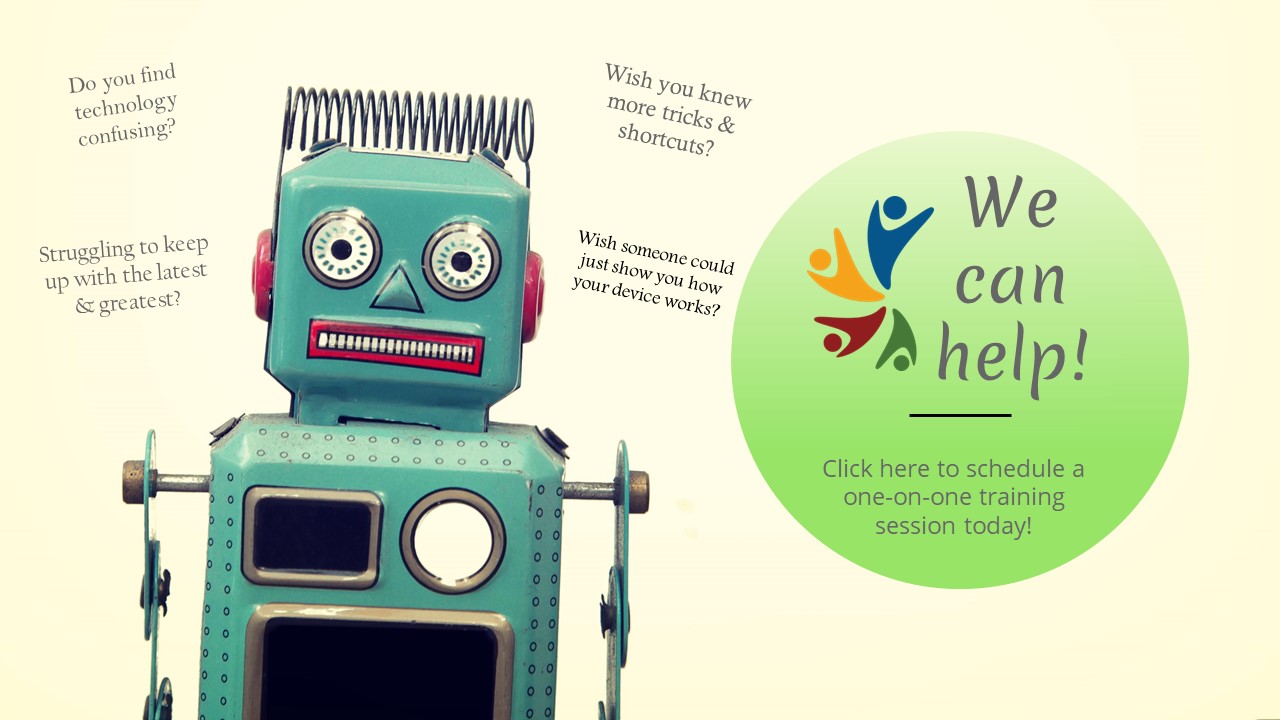 12 Fun Friday Computer Classes
12 Virtual Live Tech Talk
Learning with the Peabody Public Library
You can learn technology in all kinds of different ways here at the Peabody Public Library!
Mobile Labs and Tech Talk
These are casual opportunities to sit down with our Technology Trainers to ask questions and get help. Check our calendar for available dates and times.
Virtual /LIVE Tech Talk Sessions
Click here to join the Facebook group and be a part of the LIVE sessions! Or check our calendar for upcoming live or virtual events.
One on One Technical Help
Do you find technology confusing?  Or maybe you're struggling to keep up with the latest changes?  Wish someone had time to just sit down with you and show you how your new device works? If so, schedule a session with one of our technology trainers! You may request an appointment via this online form or call (260) 244-5541 and ask to speak to Beth or Becca.
Computer Classes/Virtual Classes/Technology Resource Sheets